This is my contribution to the Lourenço Cunha's 
Kampion Football Cards Project.
It's my tribut to Pelé, The King of Football.
Kampion Brand Designer: Brandon Williams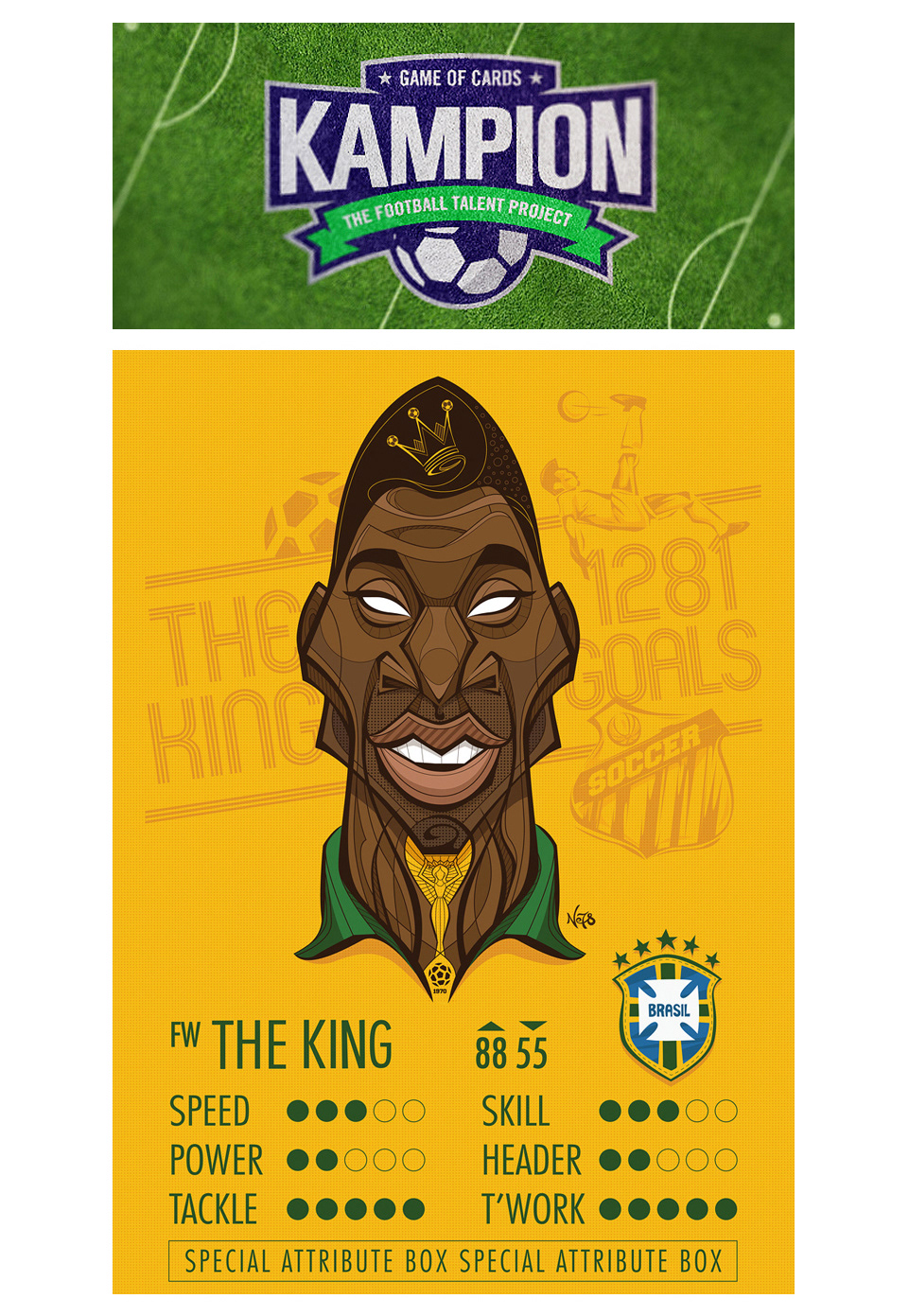 About the Project
Kampion - The Football Talent Project is a card game where each card is created by worldwide artists.. It's a playable art gallery!
Do you want to play?
In early 2014 you'll be able to download the deck for free (to print & play) or buy the official deck of 100% plastic cards.
How to play?
There are several game modes (to beginners and heavy gamers). Be patient. You'll know soon enough.
Are you an artist?
If you wish to join this project, feel free to contact us by private message. We are always looking to increase the number of available cards.
AVAILABLE EARLY 2014 
Free download, print and play!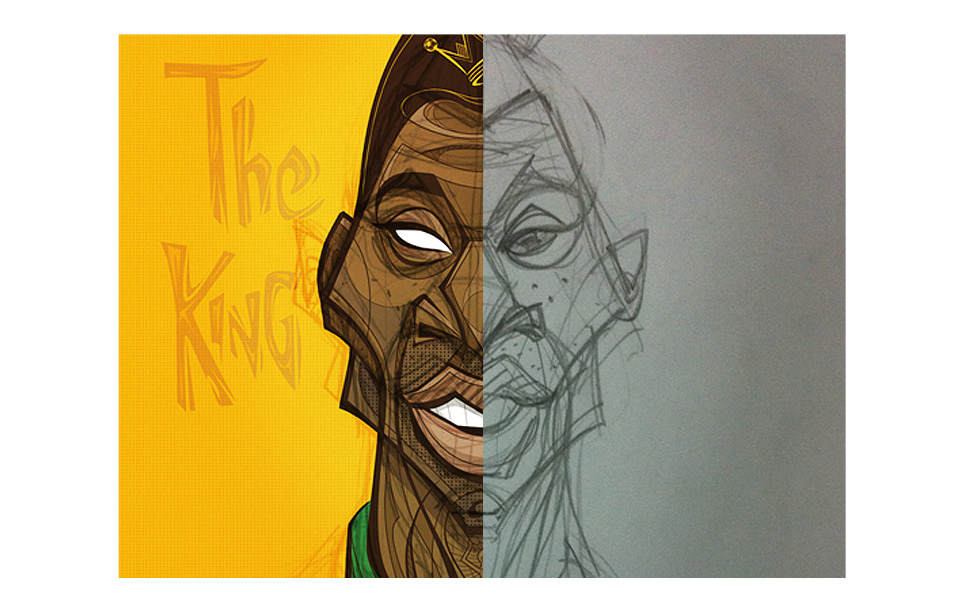 http://www.kampioncardgame.com/
https://www.facebook.com/kampioncardgame
General Information
info@kampioncardgame.com